This evening I headed out and took a little walk. I walked a different route than usual and walked down a street lined with palm trees. It's really pretty (I mean, that's the only good part but it's nice, especially from a distance).
As I was walking along, I saw a penny in the street near the gutter. Then I walked on and went to the office building parking lot I got to a lot and found another penny there.
I've been making more Zazzle products using scans of vintage handkerchiefs. Here is one I really like: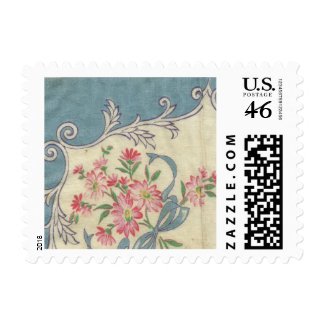 Vintage Handkerchief Postage Stamp by ScarlettOHairy
Browse other Hanky Stamps
I think these stamps would be beautiful for bridal shower invitations. I love vintage hankies!
This Found Money Facts:
Denomination: 2 pennies
Year: both are 2003
U.S. Mint: none, D
Condition: one penny is black and other is tarnished
Total Found Money to Date in 2013: $19.31