Today I walked around the parking lot and found a penny in some rocks and another penny in a parking space.
The one I found in the rocks is a mess--gouged and unreadable. But that's okay. It's a penny!
Here's my latest candy tin I designed today.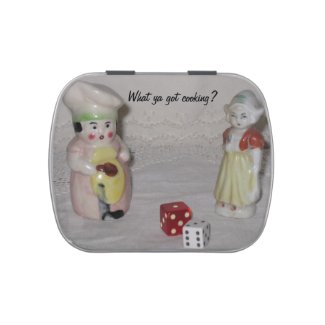 What Ya Got Cooking? Candy Tin by ScarlettOHairy
Browse more Holland Candy Tins
This Found Money Facts:
Denomination: 2 pennies
Year: 1999, ?
U.S. Mint: D, ?
Condition: very dirty, dinged, and tarnished
Total Found Money to Date in 2013: $18.80