This morning I went out with Scarlett like I usually do. She walks to the grassy area to nibble on it (then she usually throws up later, which she did, but it was outside. Yay!). As I was just standing there minding my own business, I saw a penny in the rocks! Amazing!
Then later I ran to the post office then to get my hair cut. No money. Then I went to Fresh and Easy. I spotted this dime on the floor in front of one of the check out lanes. Love finding money!
Just the other day I found 11 cents. What a coinky dink that I found that amount again today!
I posed the money next to some vintage trim that I've been using on some Zazzle products. Here is one of them: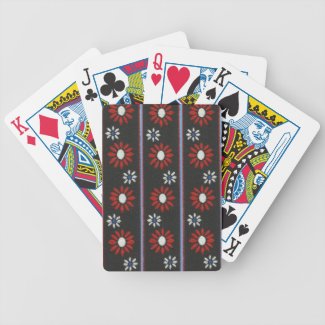 Vintage Daisy Trim Playing Cards by ScarlettOHairy
Find more Playing Cards online at zazzle.com
This Found Money Facts:
Denomination: 1 penny, 1 dime
Year: penny: 2005; dime: 1976
U.S. Mint: both D, D
Condition: penny is tarnished and dirty, dime is shiny
Total Found Money to Date in 2013: $20.63